Not Accepting New Clients
A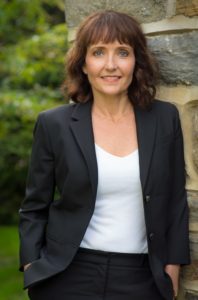 my Stone, MSS, LSW, CET III, CP is an incredibly talented psychotherapist who finds deep joy and purpose in her work. Amy has been helping people recover from addiction for over 20 years. She earned her Masters in Social Services with a clinical concentration from Bryn Mawr College. She is certified as an Experiential Therapist at the highest tier. Additionally, she completed her EMDR basic training and has accrued over 700 hours of training in experiential trauma therapy, psychodrama, and the Therapeutic Spiral Model. She is accepting new clients and specializes in experiential trauma work, sexual trauma, substance abuse, and relationships.
"Asking for help demonstrates bravery and is an action step toward a new experience in life. I have been helping individuals recover from addiction for over twenty years. Now, I assist clients to grow and heal from abuse, neglect, traumas and move through rough patches in life. I recognize the importance of this work, but believe curiosity and laughter can be part of the therapeutic process as well as tears, grief and anger. I use a variety of methods that can go beyond traditional talk-therapy. I'm trained in the experiential methods of EMDR and psychodrama, and both are effective treatments for trauma and PTSD. Transformation and change are often possible and I am honored to witness this daily."
Amy's typical fee is $150 for individual therapy (50 min); she is able to work on a sliding scale if needed. Although she only works on a self-pay basis, she is able to provide documentation for clients to submit for out-of-network reimbursement from their insurance provider.
Contact Amy@PhoenixTraumaCenter.com