Therapist & Intake Coordinator
As the intake coordinator with the Phoenix center for experiential trauma therapy, it is my honor to assist you in beginning your journey of healing. With compassion, understanding, and empathy as guides; together we will help you get connected to the proper services. Often times when we are reaching out for help, it is when we need it the most. It can be scary and confusing to navigate the mental health treatment continuum. I utilize my years of experience in admissions/intake counseling roles and clinical knowledge to help you cultivate the courage to discover the best fit for your needs. Reaching out for help is the first step toward post-traumatic growth.
If you are ready to find a therapist or join our therapy groups please contact Joe for an intake at 484-440-9416.
Accepting New Clients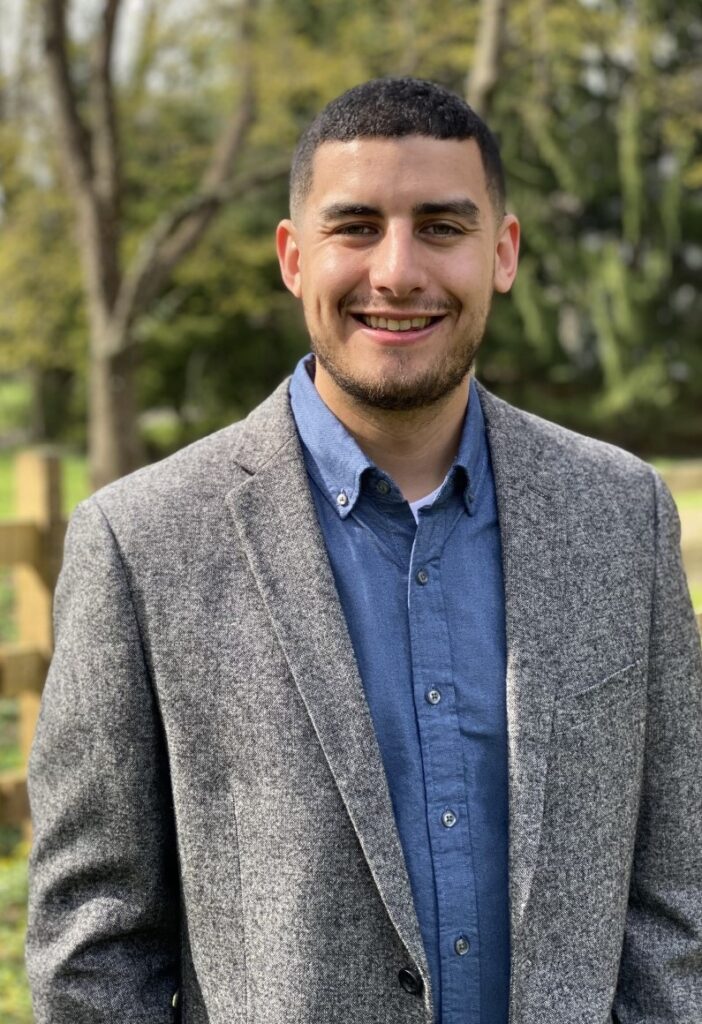 Joe Woodbridge, MSW, LSW, CRPS, CET I (He/Him/His) is a licensed social worker with specialized training in EMDR and experiential trauma therapy. He has multiple years of experience working with adults, young adults, and adolescents with substance use, trauma, and mental health issues throughout the treatment continuum. He has worked with individuals, groups, and families in residential, partial, and intensive outpatient levels of care at Mirmont Treatment Center, Therapeutic Alliance, and ETHOS Treatment, LLC. He employs a holistic, person-centered, empathetic, and solution-focused approach to treatment integrating experiential work, trauma therapy, cognitive behavioral therapy, and motivational interviewing. Joe's clients describe his therapeutic style as non-judgmental, calm, and compassionate.
Joe obtained his Bachelor of Arts in Sociology and Master of Social Work degree from West Chester University. He completed his basic training in EMDR through EMDRIA-approved consultant Barb Maiberger, LPC with the Maiberger Institute based out of Denver, CO. Joe also obtained a certification in Relapse Prevention Counseling through Circle of Recovery in Atlanta, GA and believes in the Gorski relapse prevention model when working with clients in substance use treatment. Additionally, Joe has been working with the Phoenix Center obtaining experiential training hours and recently applied for the Certified Experiential Therapist Level One (CET I) credential through the International Society of Experiential Professionals (ISEP).
I believe that it is important for us to have a space safe enough where we can be authentic and connect with one another. I view your openness to change as an invitation which is an honor and privilege to be allowed to be present with you for. I am dedicated to helping you walk through your process as looking inward can be overwhelming! I enjoy helping individuals gain peace with parts of themselves that are often difficult to work through. Witnessing transformation is a part of my job that reminds me of the strength of the human spirit. I look forward to connecting with you and seeing how I can walk with you through your journey.
"When people go within and connect with themselves, they realize they are connected to the universe and connected to all living things"—Armand Dimele.
Joe's typical fee is $135 for individual therapy (50 min); he is able to work on a sliding scale if needed. Although he only works on a self-pay basis, he is able to provide documentation for clients to submit for out-of-network reimbursement from their insurance provider.
Contact Joe@phoenixtraumacenter.com