pronouns: she/hers/ella
Practice Manager & Certified Trauma Professional
"In my role, I will support you through the first step of your healing journey. During our intake conversation, I will listen without judgment and an open heart. I will connect you with the best care and therapists to meet your needs. It is an honor and privilege to be trusted with your story."
If you are ready to find a therapist or join our therapy groups please contact Maria for an intake at 484-440-9416.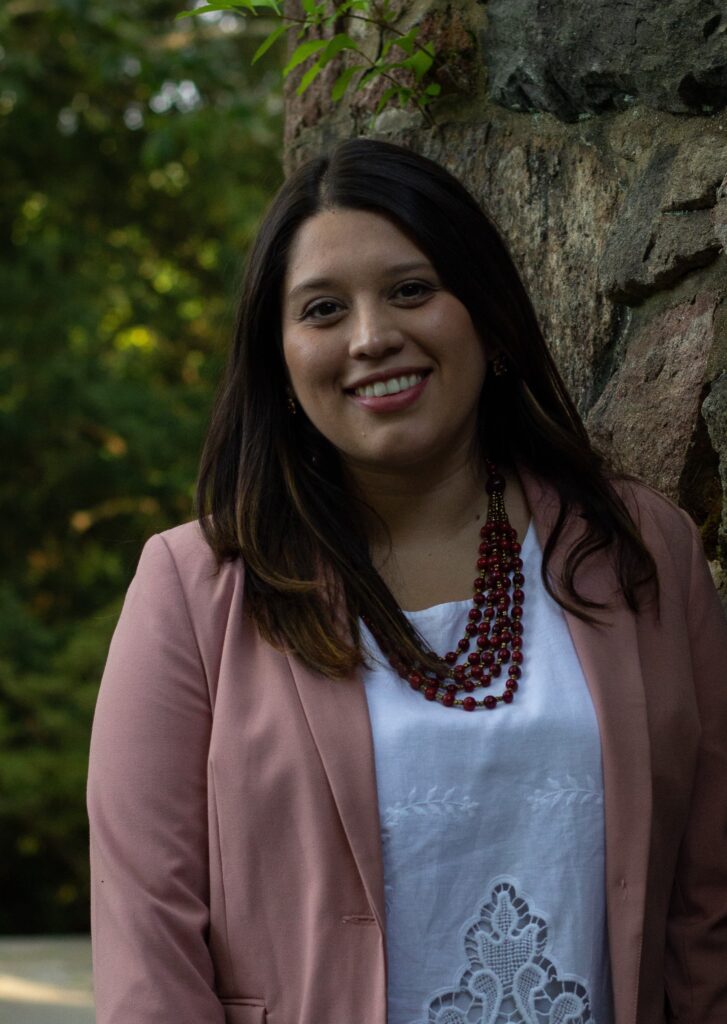 In her past experience, Maria has worked with communities that experienced trauma, grief, loss, ambiguous loss, uncertainties with the legal system, detention, and incarceration. She enjoyed working with clients from all walks of life and backgrounds. She often helped connect them to resources in the community. In her role at the Phoenix Trauma Center, Maria's approach is to always respect the dignity of each person, and honor each story in a non-judgmental way. She will support and connect you with resources to fit your particular needs.
Maria comes to us with a wealth of experience in racial equity and inclusion, organizational leadership, management, supervision, statewide coalition building, training, and facilitation. In her previous role as Deputy Director at the Pennsylvania Immigration and Citizenship Coalition (PICC), a statewide immigrant rights advocacy organization, Maria learned important skills that will contribute to the growth of our practice and our operational management.
Maria earned her B.A in Psychology and Minor in Communications from Neumann University. She is a second-year clinical graduate student earning her Masters in Social Services (equivalent to Social Work) with a clinical concentration from Bryn Mawr College. She is a native Spanish speaker, Certified Trauma Professional (CTP), and fellow with the Center for Child and Family Wellbeing (CFWB) at Bryn Mawr College. She is completing an internship with the Uplift Center for Grieving Children where she is co-leading (English & Spanish) groups for children/adolescents and caregivers who have lost a loved one. She also has multiple years of experience serving on non-profit boards including Centro de Apoyo in Upper Darby (support center for Latinx women) and is the former board president of La Puerta Abierta ("The Open Door") in Philadelphia which is the only counseling center providing pro bono psychotherapy for undocumented families and cultural trauma-informed trainings to professionals working with immigrant and recent immigrant communities. Maria is a visual artist and storyteller, a "sanctuary poet" and regularly employs the creative arts and role-playing methods in her educational workshops for community members, organizers, educators, and other professionals
Maria specializes in working with community activists, youth, immigrants and refugees, and issues of education justice.
She integrates trauma-informed practices, storytelling, art, and policy in her training, workshops, and consulting with K-12 and higher education institutions. She often provides training and consultation to social workers, educators, students and parents.
---
Maria is available for consultations and trainings on:
Maria is our designated staff for Continued Education Units (CEU's) and referrals. Do not hesitate to contact her about CEU events and referrals.
---
Contact Maria at maria@phoenixtraumacenter.com or call our intake and referral line 484-440-9416