This group welcomes men with the common goal of living lives of integrity and being in integrity in their relationships.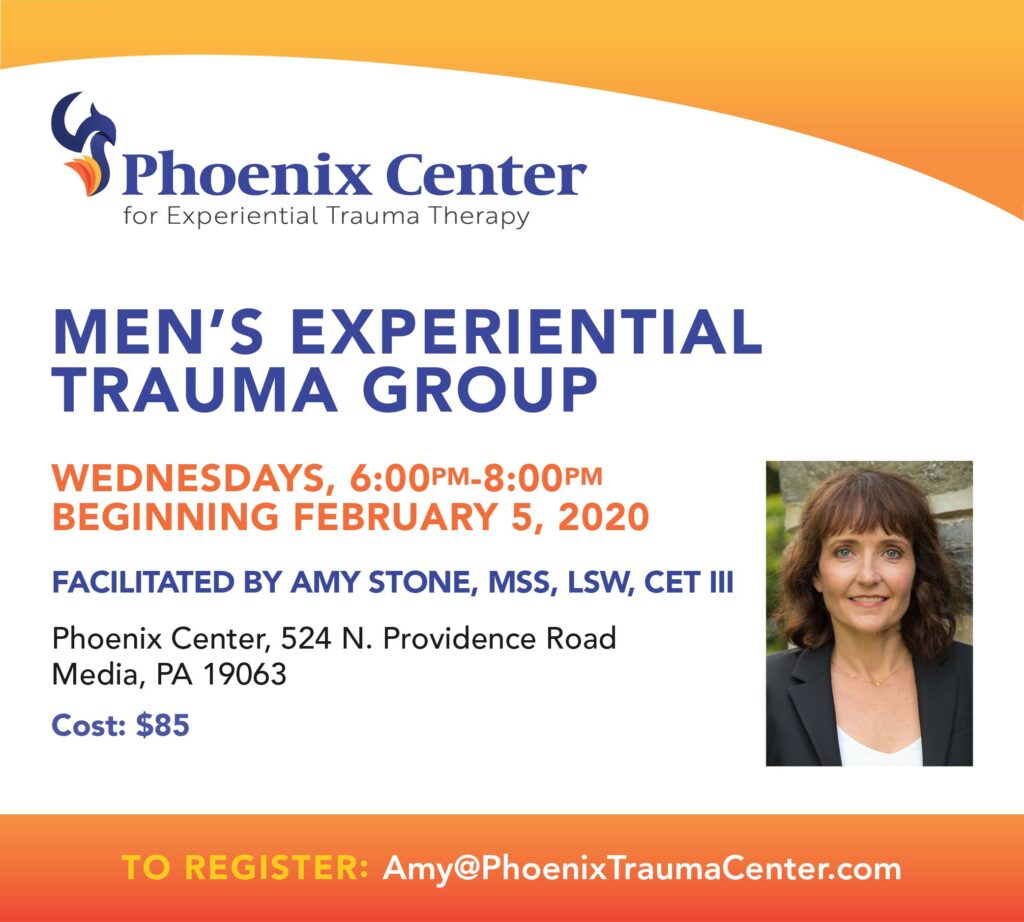 This is not a group where we will sit in a circle telling war-stories about trauma or loss. Here, we will cultivate the healing experiences necessary to grow from trauma. Sessions will be facilitated using experiential therapy and psychodrama techniques with an emphasis on safety, strengths, and empowering participants to put change into action.
Group sessions will include various embodied and experiential forms of therapy that allow us to move beyond words or narratives. Instead of an emphasis on retelling trauma stories — we will build the strengths necessary to change how trauma lives within us and alter the trajectories of our lives going forward. Clients in the group are expected to be in individual therapy at the Phoenix Center or elsewhere due to the nature of the group.